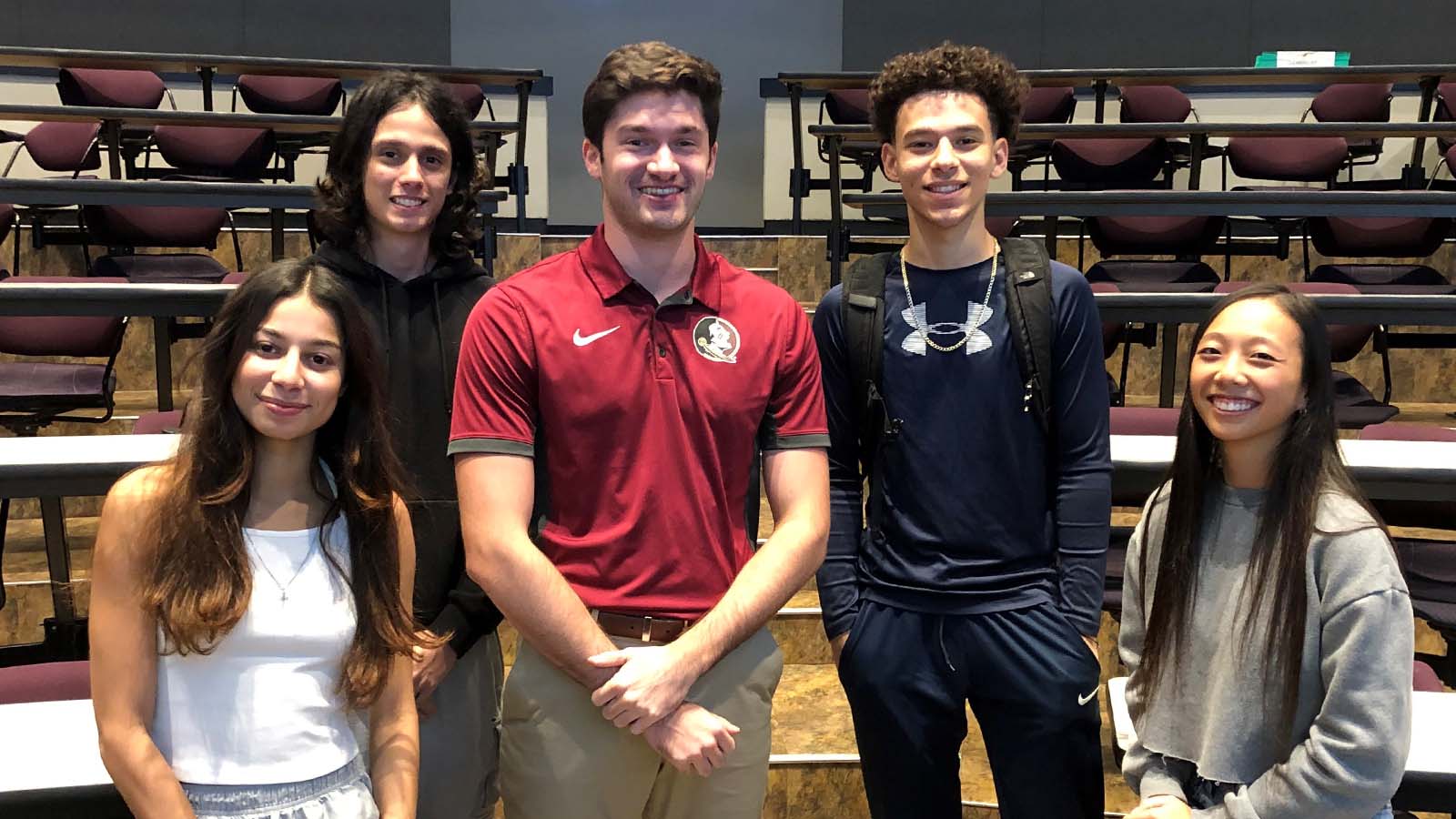 Fall 2023 LA applications are closed.
Spring 2024 LA applications open in October 2023.
Here are the minimum requirements to apply to be an LA
3.0 GPA minimum. (First semester students and first semester transfer students will not be eligible since they do not have an FSU GPA yet.)
Should have completed the course for which they want to be an LA.
Before you apply to be an LA for the first time, make sure you can attend the LA Seminar SLS 3717.
What are LA responsibilities?
[Mandatory] Attend LA orientation, do required trainings, and if you are a new LA, take LA Seminar – SLS 3717.
[Mandatory] Attend all sessions of your class and take an active role in helping students learn.
[Mandatory] Attend all weekly LA meetings with your LA Faculty member (more information above).
Attend recitations as assigned by your LA Faculty member.
Work outside of class doing prep for class, holding review sessions, communicating with students, etc.
Log work hours in Omni every week.
Behave professionally and responsibly – this is a job after all!
Some intangible benefits of working as an LA
Besides helping fellow students learn better and succeed in the present course, you also act as mentors to them for 'other things', like how did you apply to med school? How did you survive "some challenging situation"?
Helping faculty and being the bridge between faculty and students helps you be better prepared for any relevant teaching/educating/mentoring/advising aspect of your career later in life. It helps you see from different POVs.
An "LA" badge on your resume is seen as a good thing in the education world.
You get to team up with diverse people from all over the country and world; they comprise of all sorts of diversity which enriches your views and expands your perspectives.
Pure joy when you witness the aha-moment in the students you are interacting with!
Here are some of the things LAs have done
LAs put their creative minds to help students learn better. Thus far, FSU LAs have been incredibly productive in producing resources and materials for students and even faculty. We reproduce (or mention/quote) some of the works here, with permission. They also have words of advice and being successful for new LAs. These are available to current and past LAs through a secure repository. Some examples may be posted here with permission.
Here are some words of advice for incoming LAs.
LA-made worksheets, activity,
Website and blog contributions by LAs
Some assessment examples – part of their final project in the LA Seminar course.
Research involvement is possible for returning or trained LAs under certain circumstances.