We're available for consultations by phone and Zoom, so please reach out for support as you move to teaching remotely. Just email us at pro-teaching@fsu.edu and we'll schedule an appointment. We look forward to working with you.
Remembering Tom Idowu
Dear Colleagues,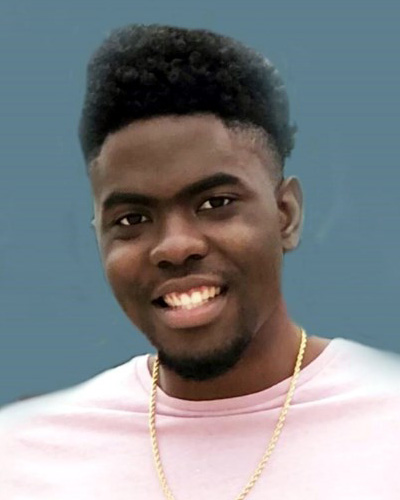 We recently lost a wonderful member of our team at the Center for the Advancement of Teaching. Toluwani "Tom" Idowu was a 22-year-old senior at FSU. Our hearts go out to his family, friends, and professors; it is difficult to process the loss. Tom worked with us as a learning assistant and a student consultant while double-majoring in creative writing and psychology. He was brilliant and thoughtful and devoted to his family. He dreamed of studying abroad. We remember that he was particularly enthusiastic about a poetry course he was taking, visiting us in each of our offices to share his delight when his peers had enjoyed reading his poetry. Some faculty may remember him from the student panel at New Faculty Orientation in 2018, where he spoke movingly about courses that had unlocked mysteries for him. He was very invested in documentary filmmaking, brimming with ideas for capturing the human experience, especially in the ways it is shaped by race and economic status. We will miss him very much.
FSU has awarded Tom a memorial degree.
His obituary can be viewed here. If you would like to send support to Tom's family, please email us at pro-teaching@fsu.edu for directions.
We help you bring your innovative spirit and your scholarly attention to bear upon the classroom setting, making student learning the object of our study. The Center provides a space for collegial exchange about teaching and learning, bringing together faculty at all levels and across disciplines, to hone their expertise in facilitating learning and to promote our collective project of providing our students with a preeminent education. CAT promotes student success at FSU by supporting the faculty in the important and difficult work of crafting transformative learning experiences, and by fostering a culture in which effective teaching is valued and rewarded.
Sign up now for Faculty Reading Groups
---