Congratulations and CAT Survey
We're approaching the end of another academic year! Congratulations on juggling your many responsibilities, and thank you for the care and guidance you provide for your students. Teaching, the work we share, is sometimes joyous and sometimes challenging; it is always important. We help our students to build critical thinking skills and information literacy; we push them to develop as artists, scientists, professionals, and more; we make a space for them to grow into the adults who will shape and lead our world.
It has been a great pleasure to serve this community for a second year, and to support the extraordinary work you do. But just as students need feedback to support their learning, and we all need feedback on our teaching, CAT needs your feedback on our work. We would be grateful if you could spare a moment to let us know, through this brief survey, how the Center can serve you best.
Thank you for everything you do.
---
UPCOMING…
We will be open over the summer, and here to support you. If you'd like to retool your course, develop new assignments, examine your exams, or anything else, we're happy to be of assistance. If you'd like support in interpreting and responding to student evaluations, we can help.
---
Summer Faculty Reading Groups
Faculty reading groups are a great chance to connect with colleagues from across the university, delve into the research on learning, and share practical strategies for making your classes even more effective. Each group will involve a series of three meetings, so please check your calendar to make sure you can attend. Space is limited. RSVP here, and we'll send you your complimentary copy of the book. We look forward to working with you!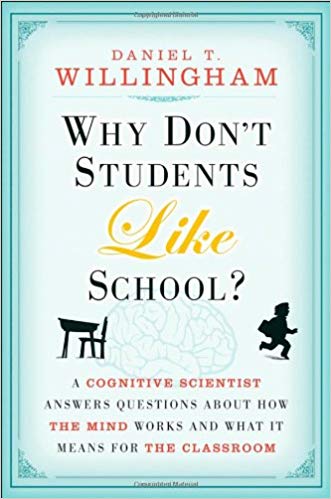 Why Don't Students Like School?: A Cognitive Scientist Answers Questions About How the Mind Works and What It Means for the Classroom
Thursdays, 2:00–4:00
5/23, 5/30, 6/6
In this entertaining and informative book, Daniel Willingham shares highlights from his research into the brain basis of learning and memory, and describes the application of cognitive psychology to education. His book can help us enhance our teaching by explaining how we (as experts) and our students (as novices) think and learn. Willingham discusses the importance of story, emotion, memory, context, and routine in building knowledge and creating lasting learning. Participants will generate concrete ideas for their own classrooms.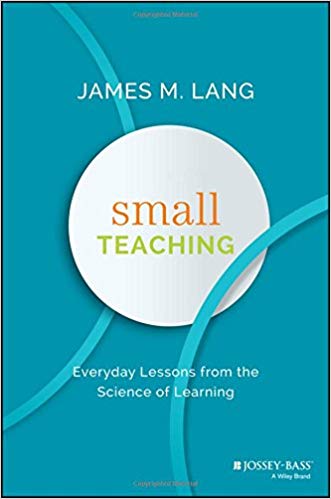 Small Teaching: Everyday Lessons from the Science of Learning
Wednesdays, 2:00-4:00
5/29, 6/5, 6/12
How do I get my students' attention? How do I help my students to go
deeper, expand their ability to analyze and feel empowered by their own
learning? James Lang's newest book explores the science of learning and
shares with us small changes we can make that will have a powerful influence on our students' learning. Join us as we learn the tools and techniques to help us answer these and other teaching and learning questions.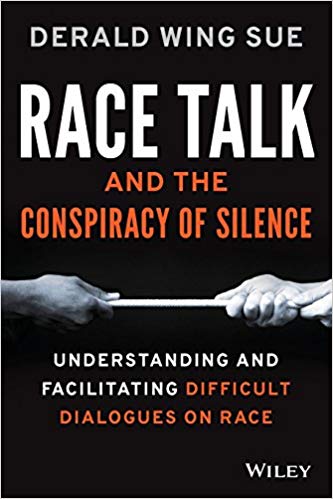 Race Talk and the Conspiracy of Silence: Understanding and Facilitating Difficult Dialogues on Race
Tuesdays, 2:00–4:00
7/2, 7/9, 7/16
Faculty often feel unprepared for the difficult dialogues or inter-group conflicts that may arise in class, but navigating these discussions is important for students' learning and for maintaining a productive classroom environment. Derald Wing Sue's book unites quantitative and qualitative research, providing numerous examples and analyses of complex and challenging conversations. This reading group will use his analysis and advice to interpret dynamics in our own classrooms and prepare to handle them more effectively.