Guiding Students' Preparation for Class
The beginning of a new semester is a great time to help our students develop good habits that will make their learning experiences productive. Coming to class prepared helps them participate more fully and learn more deeply from in-class activities and discussions. Though reading, watching videos, or doing other preparation for class is students' responsibility, we can design our courses so that they are more likely to prioritize doing this regular work.
First, we can take care to select readings and videos that are level-appropriate for our students, and assign a reasonable amount to read or watch. Then, low-stakes assignments—like quizzes, discussion board posts, and reading responses—can help hold them accountable for doing the preparation. More importantly, these assignments are opportunities to guide students' reading and thinking, so that they get more out of the work they do to prepare for class.
Some colleagues ask students to keep double-entry reading notes, in which they quote or paraphrase from the text in one column, and respond to it or make connections in the other. Others like to assign texts on Hypothes.is, where students can all see the same electronic copy of a text, comment on it, and respond to one another's comments. One colleague shared the following assignment with us, a regular reading journal that guides students through a process of thinking critically about texts:
Each week when you respond to the reading, there are a series of questions for you to address. They'll help you frame and focus your response, but you're welcome to address other issues and interests, as well. Keep in mind that the theories we're reading about are not meant as gospel, but as prompts for our discussion. Here are the questions for your Monday journal entries:
What argument(s) is the author making?
What kind(s) of evidence does this argument/essay use as support?
What did you find convincing or compelling?
Do you see any weaknesses in the argument? If so, please share and explain.
What question(s) did the reading provoke for you?
What connection(s) did you make, to other topics in this course, in other courses, or in your life?
For your Friday journal entries, please look back at how your thinking has developed over the week, and make at least two more connections (to things you're learning elsewhere, to events in the news, to things that happen in your life, to movies, memes, conversations, etc.) The Friday journal is an especially important place to apply the theories. What patterns can you see now, when you're using the theoretical perspectives to bring them into focus?
If you're working on developing a reading response assignment, you could ask questions like those or devise your own, in alignment with what you want students to focus on and learn. Although students appreciate individualized feedback on their work, if your class size or schedule doesn't allow it, your course design can still include these kinds of low-stakes assignments. Students can earn points for completing them, and you can read them (or a good sampling) to get a sense of students' thinking and use it to shape your teaching in the next class session. You can also give class-wide feedback, mentioning the main themes in students' writing: what they seemed to take away from the reading and any common points of confusion. In other words, there are many ways to respond to students' work, and to let them know you value it, even if you can't provide written comments on everything.
---
Fall Faculty Reading Groups
This semester, CAT is offering the following faculty reading groups. Each group will meet once a week for three weeks to discuss the books in sections. We hope you can join us! Please register for Fall faculty reading groupshere.
What Inclusive Instructors Do: Principles and Practices for Excellence in College Teaching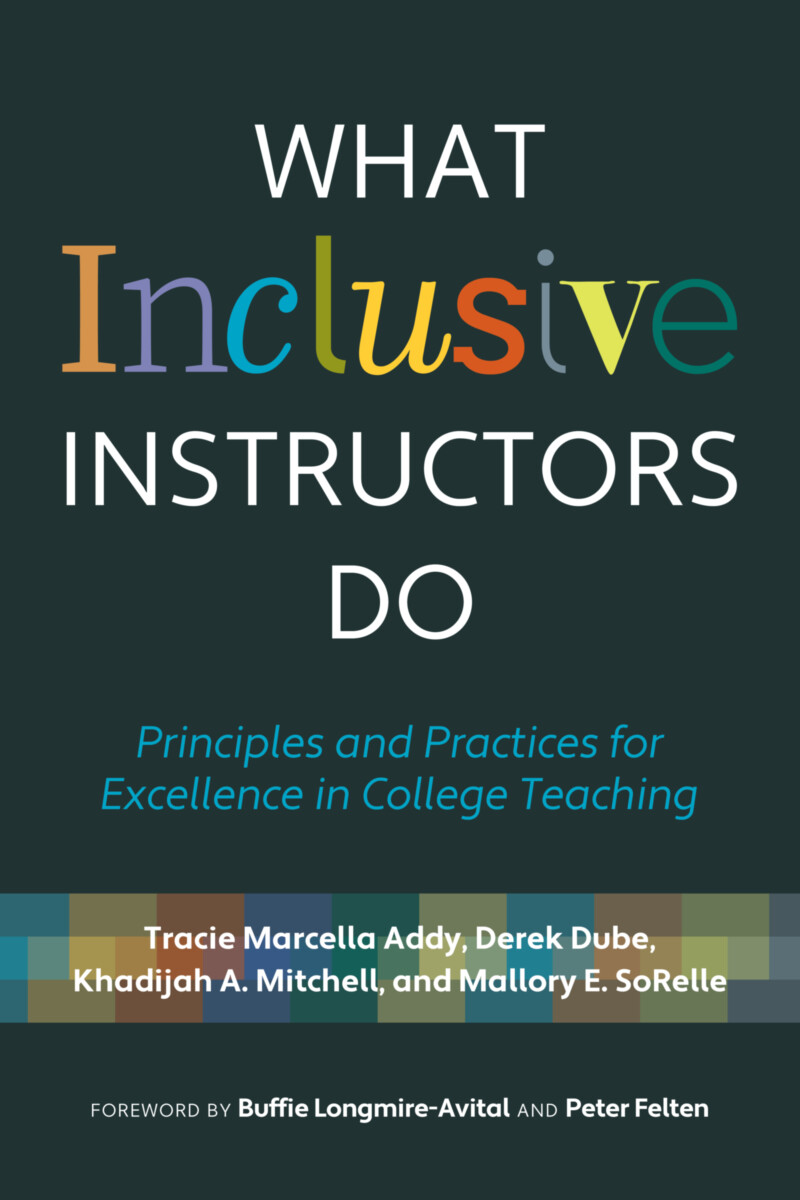 Thursdays: 9/22, 9/29, 10/6
2:00–3:30 p.m. in 432 DIF
Print copy, delivered through interoffice mail
Click here to explore the book What Inclusive Instructors Do.
Distracted: Why Students Can't Focus and What You Can Do About It
Fridays: 9/23, 9/30, 10/7
2:00–3:30 p.m. in 432 DIF
Print copy, delivered through interoffice mail
Click here to explore the book Distracted.
The Missing Course: Everything They Never Taught You about College Teaching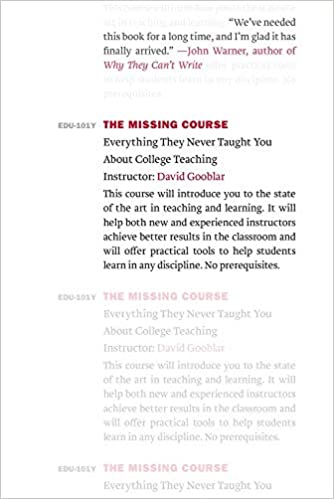 Thursdays: 10/13, 10/20, 10/27
2:00–3:30 p.m. in 432 DIF
Print copy, delivered through interoffice mail
Click here to explore the book The Missing Course.
The Spark of Learning: Energizing the College Classroom with the Science of Emotion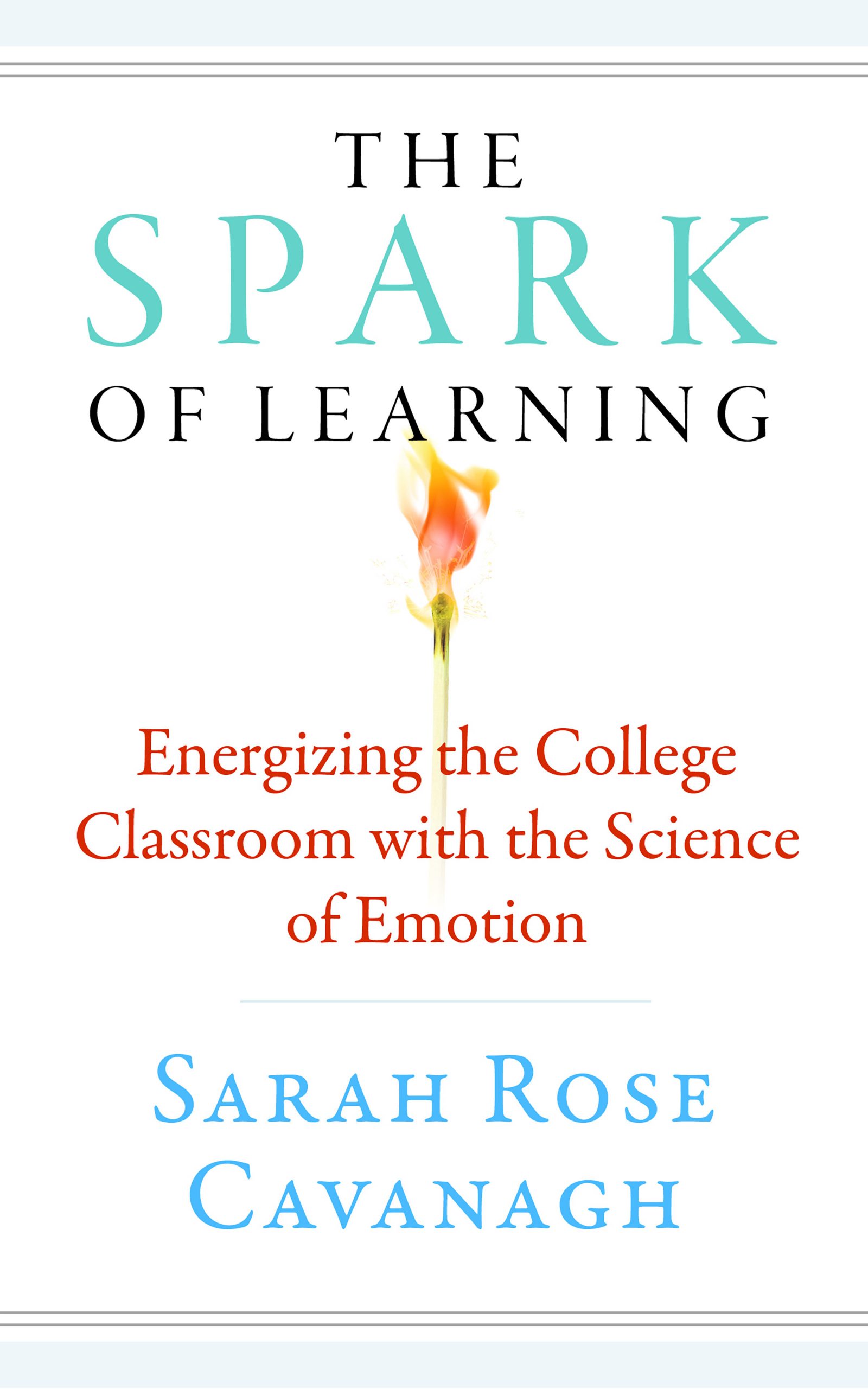 Fridays: 10/14, 10/21, 10/28
11:00–12:30 p.m. in 432 DIF
Print copy, delivered through interoffice mail
Click here to explore the book The Spark of Learning.