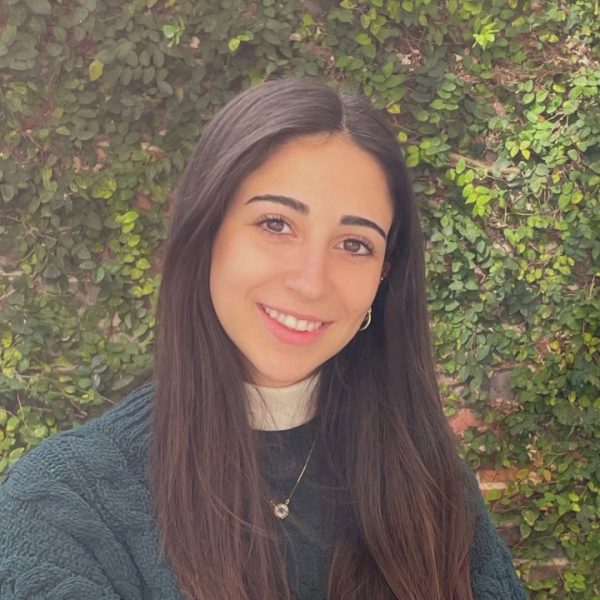 I am a second year student originally from Spain majoring in Marketing. I have always had an interest in the research process, especially within the field of environmental sustainability which drove my interest in this research project. The topic of fashion is also one that greatly interests me and the industry's environmental impact which I was able to explore through this project. I hope to further develop my research experience and skills in the future.
The Sustainability Practices of Fashion Resale Businesses Advancing a Circular Economy: A Multi-Case Study
Authors: Carolina Labayen Herrera, Eundeok Kim
Student Major: Marketing
Mentor: Eundeok Kim
Mentor's Department: Entrepreneurship
Mentor's College: College of Entrepreneurship

Abstract
Due to the environmental degradation perpetrated by the fashion industry, many fashion businesses have recently made systemic efforts to become more environmentally responsible and conscious (Yang, Song, & Tong, 2017). As a result, businesses are beginning to center their business models around circular economy practices. The resale market has always been a part of a circular economy, but its current rapid growth implementing sustainability practices is unmatched (Machado, Almeida, Bollick, & Bragagnolo, 2019). This study aims to explore the current trends and sustainability practices in the fashion resale market by analyzing six leading businesses' models. A qualitative research method was used for the multi-case study employing document analysis. This study is a part of a larger project that will include the analysis of in-depth interviews of the founders or key employees from the six businesses. Data analysis of documents is in progress using open coding and the constant comparative method. This study provides educators, researchers, and practitioners with valuable insights on the sustainability practices and successful business models of leading resale businesses in the fashion industry and shed light on how their sustainability practices advance a circular economy.
References
Machado, M. A., Almeida, S. O., Bollick, L. C., & Bragagnolo, G. (2019). Second-hand fashion market: Consumer role in circular economy. Journal of Fashion Marketing and Management: An International Journal, 23(3), 382–395.
Yang, S., Song, Y., & Tong, S. (2017). Sustainable retailing in the fashion industry: A systematic literature review. Sustainability, 9(7), 1266.
Keywords: Sustainability Practices Fashion Resale Businesses