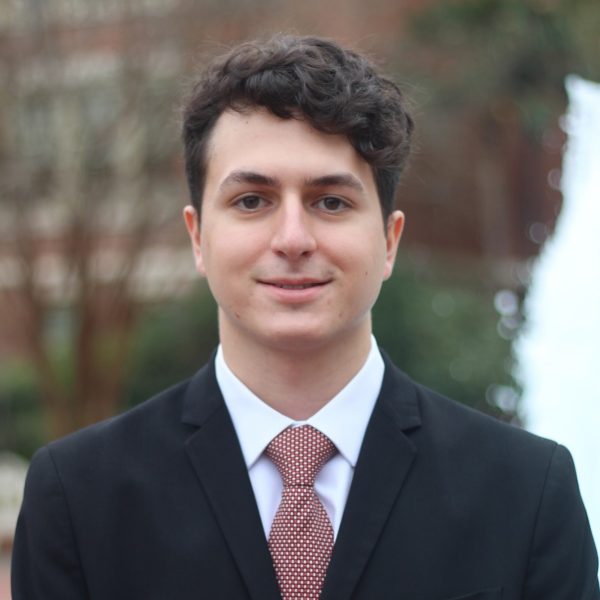 My name is Omer Turkomer, I am Turkish-American second-year student at FSU majoring in Political Science and International Affairs as well as completing a minor in Economics. Some of my research interests include the relationship between American electoral institutions and political outcomes, as well as the factors that contribute to policy diffusion across the states. My interests in politics developed during the 14 years of my life that I spent living in Istanbul, Turkey, since during this time I experienced the negative effects of living under an authoritarian regime which made me passionate about better understanding and applying political processes as well as the institutions that uphold them. Following the completion of my undergraduate degree, I plan on attending law school where I hope to study Constitutional law. In the future, I want to work in either government consulting or lobbying as I believe that route would allow me to aim to improve some of the shortcomings of the American political system, I have learned about during my time studying political science.
Morality versus Money: The Adoption of Recreational Marijuana Laws Across the United States
Authors: Omer Turkomer, Justin Crofoot
Student Major: Political Science, International Affairs
Mentor: Justin Crofoot
Mentor's Department: Political Science
Mentor's College: College of Social Sciences and Public Policy
Abstract
Most cannabis policy scholarship focuses on medical marijuana laws (MMLs) rather than recreational marijuana laws (RMLs). Debates around MMLs center around tradeoffs between (contested) healthcare benefits and the morality of drug legalization. On the other hand, debates about RML adoption instead focus on the tradeoffs between morality and the economic benefits to the state. In this paper, I investigate the influence of morality and fiscal needs on state-level adoption of RMLs. RMLs bring a growing industry, tax revenue, and interest group activity to a state, all of which encourage political actors to embrace RMLs. I find that both state morality (as measured from CCES survey responses) as well as state fiscal concerns (as measured by state budget deficits, GDP growth, and campaign contributions) increase the probability that a state adopts RMLs.
Keywords: Marijuana, States, Diffusion, Morality, Recreational